Personal underwriting -
take our two minute test
None of the people below have any known medical conditions or any of the lifestyle factors that would commonly give rise to an increased rate of income. On the face of it, they could all qualify for the same income, but our personal underwriting means we can offer everyone an individual rate.


Can you guess who'd receive the highest income (answers at the bottom of the page)?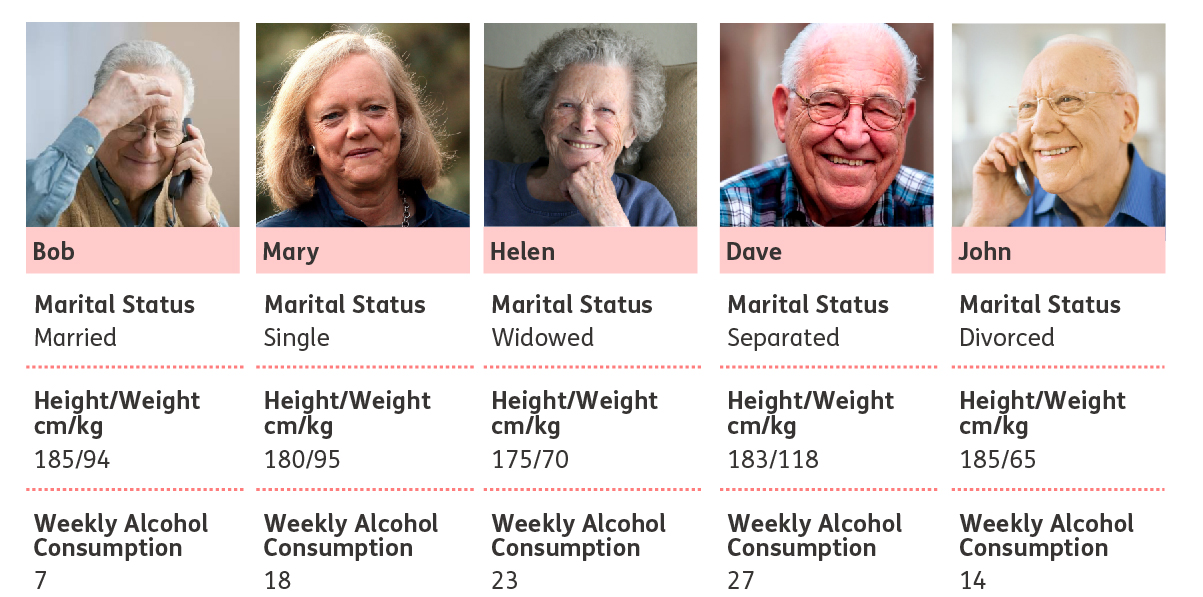 Source: Just 25/7/17. Individual 65, £100,000 purchase price, 'lifestyle' details as shown. Postcode RH2 7RP. Payable monthly in advance, 5-year guarantee period, no escalation and no spouses benefit. Allows for 2% adviser charge.




Click here to reveal the answers
+
−
1) John - £5,477
2) Dave - £5,370
3) Helen - £5,159
4) Mary - £4,981
5) Bob - £4,774

You may also be interested in...