Retirement income
12 September 2017
Why have annuity sales been declining for the past few years?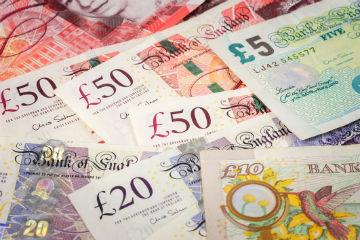 Since the introduction of pension freedoms just over two years ago, the number of annuities being sold across the UK has steadily declined, falling once again in the six months leading up to April this year.
According to statistics from the Financial Conduct Authority (FCA), the total value of annuity sales fell by 16 per cent between November 2016 and April 2017 in comparison to the same period 12 months earlier. The overall number of annuities sold was also down by more than one-fifth (21 per cent), coming in at 33,561 for the period.
But just how much of an issue is this really for the pensions product market and the wider financial services industry?
Stephen Lowe, group communications director at Just, told the Actuarial Post that he believes the continuing decline in annuity sales may be an indicator that a growing number of consumers are making irreversible decisions about their pension pots without seeking expert financial advice.
"There remains low take-up of guaranteed annuity rates that can deliver two or three times the income available elsewhere on the market - a windfall in the current economic climate," he explained.
"That suggests too many people are making complex decisions without advice or guidance."
External factors such as Brexit and subsequent economic uncertainty may also have contributed to the recent drop in annuity sales, as some might have wanted to wait until conditions settled down before committing to a deal.
Regardless, Mr Lowe continued: "The figures provide further evidence to strengthen the case that the government's free impartial guidance service Pension Wise should become the default option for anyone accessing their pension who has not received regulated financial advice."
With all of this in mind, financial advisers need to make sure they are continuing to advertise the benefits of annuities to consumers as a way of providing a guaranteed income for life, helping them to make better-informed decisions and avoid costly mistakes in the future.


© 2017 Axonn Media Ltd. All rights reserved. Any views and opinions expressed in news articles are not those of Just Retirement Limited, Just Retirement Money Limited or Partnership Life Assurance Company Limited. News supplied by Axonn Media.
Image credit: Norasit Kaewsai via iStock