Retirement income
10 October 2017
Financial advisers need to forget the norm and concentrate on what's best for their individual customers.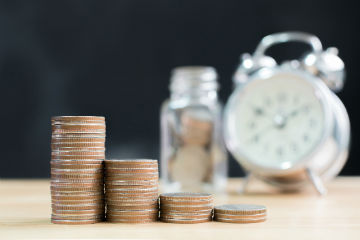 Are 'lifestyled' default funds still appropriate and relevant in today's pensions market? This is an issue that the Financial Conduct Authority (FCA) is urging the industry to review, as it believes options need updating following the introduction of pension freedoms in 2015.
According to a recent report from the Pensions Policy Institute (PPI) and Columbia Threadneedle Investments, the majority of the defined contribution default fund schemes entered into in the UK are 'lifestyled'. However, this may no longer be always appropriate given the fact that savers have new powers over how they can withdraw from their pension savings.
Statistics from the report showed that almost all consumers (99.7 per cent) in a defined contribution pension scheme have been enrolled into a default fund. Yet it is unlikely that this will have been the most appropriate option for all of them; many advisers are following a set default, but others will create bespoke plans - it all depends on what the client requests.
With this in mind, financial advisers need to make sure they are looking at the bigger picture and weighing up whether a 'lifestyled' default fund really is the best option for their customers. For some, it will be, but for others, the power they have thanks to pension freedoms means it isn't.
Speaking to FT Adviser, Daniela Silcock, head of policy research at the PPI, explained: "Some of those planning to continue investing their savings after retirement might benefit more from a fund which prioritises growth even in later years.
"A lifestyle fund is likely to meet the needs of those who plan to convert their savings into an income at retirement through, for example, an annuity."
But fewer consumers are opting for annuities than ever. Ms Silcock suggested that diversified growth funds could be a better option, with the PPI report finding that these carry just a six per cent risk of savings loss in their first five years. To put this into perspective, high-risk funds come with a 23.5 per cent risk of loss, while lifestyle funds carry a 13.3 per cent risk.
Meanwhile, typical balanced managed funds might suit some customers just fine; not all though, as those wanting to balance growth and income are unlikely to find them to be the most ideal plan.
Every customer's individual circumstances are different, so financial advisers need to make sure they aren't just offering them default funds as standard, but are instead taking the time to weigh up which option is best for the person in question.
Indeed, some pension providers are already reviewing their strategy with regard to default funds; for example, Scottish Widows is introducing changes to the default section of its group personal pension plan.
Chris Wagstaff, head of pensions and investment education at Columbia Threadneedle Investments, concluded: "It is crucial that [customers] are provided with an effective default option that is unlikely to incur losses early in their savings journey if we want to avoid compounding the nation's long-term savings problem."


© 2017 Axonn Media Ltd. All rights reserved. Any views and opinions expressed in news articles are not those of Just Retirement Limited, Just Retirement Money Limited or Partnership Life Assurance Company Limited. News supplied by Axonn Media.
Image credit: marchmeena29 via iStock