The retirement specialist, making things easier.
We're proud of our award-winning service heritage, but we're not standing still and keep seeking improvements to help you meet the changing needs of your clients.

We've focussed on offering more digital services, speeding up our processes and introducing medical underwriting which allows you to deliver personalised and accurate advice to every one of your clients. A few highlights are shown below.
You can rely on our retirement specialist support to help your clients achieve a better later life. Will you support us in this year's Financial Adviser Service Awards?

Voting is open now and closes on 8 July 2022.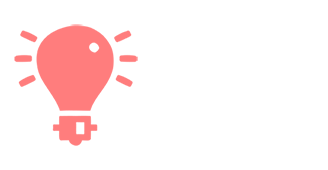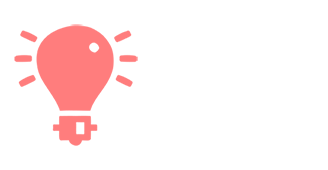 Lifetime mortgage service
Online processing for lifetime mortgages starts here – We've transformed the functionality of our Just Adviser portal in the last twelve months. In addition to instant KFIs, the portal also offers online applications, role management and case tracking. Feedback has been very positive and the number of registered users has increased dramatically; almost trebling in the last twelve months.
Named, professional contacts – Alongside this enhanced digital capability, we continue to offer you the personal expert support you've come to expect from us and you should never have to ring a call centre.
Personalised medical underwriting - We've added medical underwriting across our Just For You Lifetime Mortgage range, so it's easier for you to deliver solutions unique to every client. With Just For You Lifetime Mortgage medical underwriting, six in 10 people could borrow more, or get a better interest rate to reduce their borrowing costs.
Retirement income service
Making processes faster – We've updated, automated and re-prioritised routine processes, creating more time for servicing your needs and making key functions faster. For example, we're producing over 90% of quotes within one day and 100% of quotes within two days.
Named, professional contacts – We offer all later life advisers, and colleagues, personal contacts to help answer any business queries.
New digital services coming soon - Later this year we'll launch a new digital application submission service integrated with our digital quote service which will come with the added benefit of online case tracking.
Ground-breaking retirement income solution – Our innovative decumulation proposition, Secure Lifetime Income, enables you to offer clients the certainty of guaranteed income for life, on an investment platform – where you do business.
Our general support to you
Supporting your vulnerable clients – We've designed a range of items to help you raise staff awareness and develop bespoke, effective vulnerability policies. Over 12,000 of you have used our online vulnerability training, highlighted by the FCA as an example of good practice. Over 400 people attended our award-winning ideas webinars. In April 2021, we launched our Vulnerable Customer Awards scheme which generated over 100 entries and the 2022 Awards is open now, the entry window closes 22 July.
Support for business development – In the last year alone, over 11,500 of you attended our events and webinars, helping you develop your business and professional knowledge.
Sustainability - Our sustainability strategy supports our broader purpose which is to help people achieve a better later life. A big part of how we do that is protecting the things we all care about today, so future generations can continue to enjoy and benefit from them tomorrow. For example, we've publicly committed to make our investments and supply chain Net Zero by 2050 and to get the carbon footprint of our business to Net Zero by 2025. Find out more by reading our sustainability report.
Helping your clients achieve a better later life
We're committed to keep making things easier and better for you and your later life clients.