Discover how six in 10 clients could benefit
Medical underwriting helps you to deliver a personalised solution for every client. And, with the Just For You Lifetime Mortgage, six in 10* people could borrow more or get a better interest rate.
Providing your clients' health and lifestyle information means they could get better deals and helps you respond to the FCA's challenge to demonstrate improved personalisation of advice. See the FCA advice here.
More and more advisers are joining the lifetime mortgage revolution by including medical underwriting in their advice process. We interviewed some to find out why.
*Source: Just Group analysis from proprietary database of circa 2 million person years.
See our client scenarios
And see how you can tailor solutions to individuals' needs
and solutions.
See who benefits from medical underwriting
Find out who can benefit from medical underwriting with our handy guide.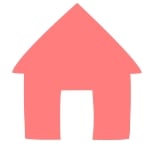 THE ULTIMATE ADVICE FOR PERSONALISED LIFETIME MORTGAGES
Take a look at this article to learn how advances in medical underwriting are helping advisers tailor their offering for every client.
Medical underwriting has never been easier
See how we've made it easier than ever to incorporate medical underwriting into your advice process.